408-295-5651
189 North Bascom Avenue, Suite 110 San Jose, CA 95128
NEW PATIENTS WELCOME
Our dental office has several solutions to replace failing teeth or lost teeth. Learn more about our teeth replacement options and find out why "Dental Implants" have become the gold standard for restoring teeth.

Dr. Takeuchi offers dental services to all ages, your whole family is more than welcome. We hope to become your trusted one-stop provider for the full range of cosmetic and family dentistry.

Dr. Takeuchi and the dental staff wants you to know that you are more than our dental patient, you are our guest. We provide various dental services that will allow you to feel comfortable and relaxed during your dental visit. Including pain free, anxiety free sedation and In-ceiling DirectTV.
Dentist in San Jose
Doug Takeuchi, DDS
Over 20 Years Experience
If you have a great deal of anxiety about going to the dentist, you've come to the right place. Dr. Takeuchi can fix your teeth, restore gums, and brighten your smile without discomfort. With conscious sedation, you'll be able to relax through your appointments.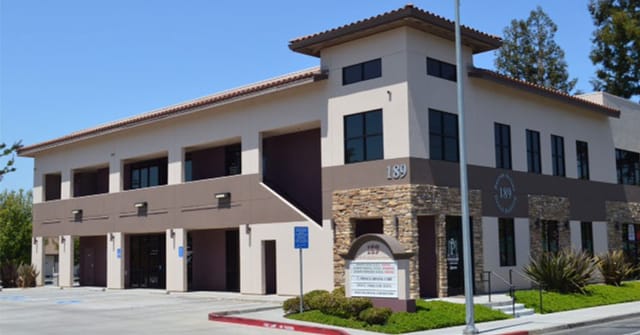 Contact Us
Dr. Takeuchi, Dentist in San Jose, California Rating/Reviews
Video Testimonials

Handwritten Reviews

Dr. Takeuchi and his staff are tremendous. I had a semi-complicated procedure done with multiple steps and options. Dr. Takeuchi talked me through it all, and helped me...

- Tobi B.

I have never been much of a fan of going to the dentist :-). I can honestly say that thanks to Dr. Takeuchi and his staff, a dentist appointment is an activity I no longer dread ...

- Mike L.

Been to many dentists, he's the best. Don't know how else to say it. Cool equipment. Explains everything in detail and is able to show you pictures while telling the story...

- Quynh P.

Our family has been going to Dr. Takeuchi for years. Doug is a great dentist and always makes us feel comfortable. His staff is fantastic. The office is clean and modern...

- Jeff T.

One of the very few dentists I know that actually personally answers patients email inquires, and responds very quickly. He seems to care a lot about his business...

- Insightful G.

Love, love, love this office. I get terrible anxiety/panic attacks and have never been able to find a dentist that put me at ease enough to get any work done...

- Amanda T.
Dental Patient Education
Dental Services Explanations

Dental Insurance and Financing
Paying For Your Dental Care
Dr. Takeuchi takes great pride in being able to provide each and every patient with services to achieve their individual needs and goals. We want our patients to understand that their oral health and personal well-being come first. Because of this, our office offers flexible payment solutions as well as CareCredit that make it as easy as possible for you to afford the procedures not covered by your insurance. Most patients are amazed just how affordable a new smile can be!
Maximizing Dental Insurance
We have the experience necessary to maximize your insurance utilization; however, please, do not let any lack of insurance benefits determine your desired or necessary treatment. CareCredit financing is more affordable than you may think. Untreated dental problems can quickly become more painful and expensive to repair, it's best to handle them promptly.

Call the dental office of Dr. Takeuchi at 408-295-5651, we will work with your insurance provider and do our best to maximize your dental insurance coverage.