Fast Teeth Whitening Results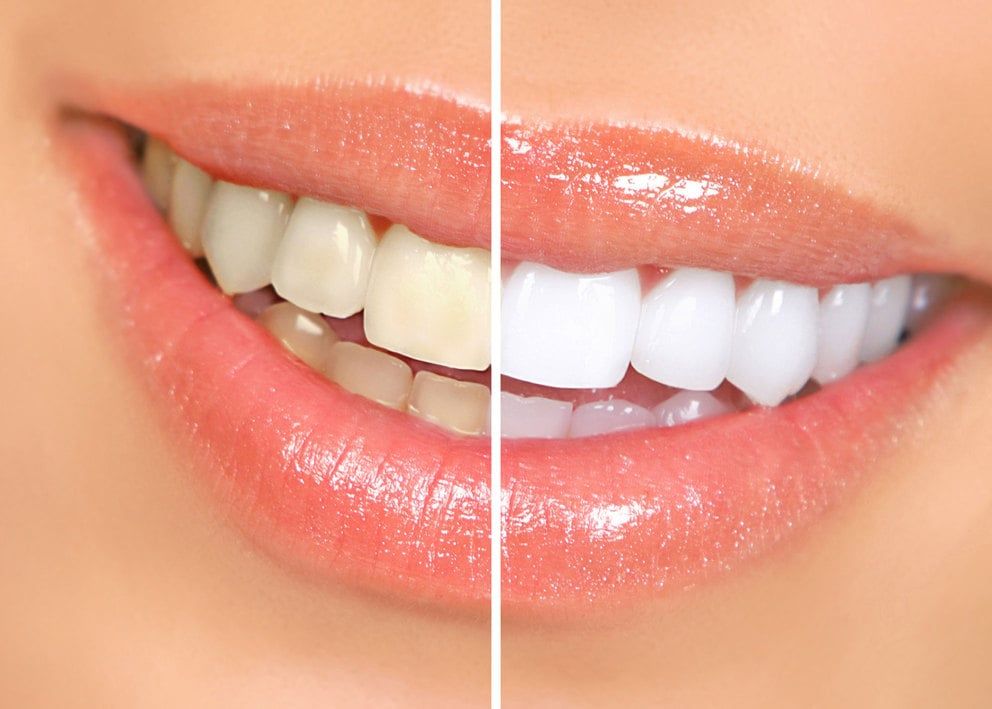 Doug Takeuchi, D.D.S. helps patients transform their discolored, dark and stained teeth. As the most requested cosmetic procedure, teeth whitening is a safe and effective treatment that can be done in our San Jose dental office or at home. A bright smile can bring the confidence that people are attracted to!

Powerful Home Whitening Kits
Doug Takeuchi, D.D.S. can send you home with home teeth whitening kits that contain a extra-strength concentrated whitening solutions that you can't get from a supermarket or over the counter. We use home whitening kits that are able to attack even the deepest tooth stains and eliminate tooth discoloration.
Single Visit Whitening vs. Home Whitening
Today, whitening your teeth can be done using a variety of products and services. Do-it-yourself at-home whitening kits are available at your local supermarket and are an effective way to whiten teeth but require frequent applications for weeks at a time to achieve a whiter smile. Our whitening system uses a specialized concentrated whitening gel that you can't find in supermarkets and is activated by using a powerful whitening light that is also not available to the general public. Single-visit whitening is done in the dental office and only requires 1 dental visit compared to nightly whitening applications from an at-home whitening kit.

Any form of teeth whitening can achieve great results. Single-visit whitening enables those with time-sensitive occasions such as a wedding, reunion, etc. to whiten their teeth now however, home whitening is an extremely affordable whitening method you can do yourself!
In-Office Whitening Procedure
Preparation - We start the whitening process by covering your lips and gums leaving only your teeth exposed. At this time, we can usually estimate how white your new smile will be by matching your teeth with a whitening shade and estimate approximately up to 8 shades whiter from here.
Application - Next a high-strength whitening gel is applied to the surfaces of your teeth. This special gel is specifically designed to work with the whitening light.
Whitening - The whitening light is placed directly in front of your teeth to maximize exposure to the gel. The special light activates the gel which gently penetrates the outer-most (enamel) layer of your teeth; breaking up stains and discoloration during the process.
Smile - Smile with confidence as you leave the office with a brighter, whiter smile!
If you are thinking about whitening your teeth and would like to try our whitening service, call us anytime at 408-295-5651 or request an appointment online and come see what it's all about!
Book an Appointment
Doug Takeuchi, D.D.S. would love to meet you and your family and provide you with the dental care you need and give you all smiles you deserve! Our office provides the dental care you need to achieve the beautiful, natural look you seek. We can even reshape your natural teeth to make them straighter and more youthful. Our office is easily accessible and makes it convenient to those living near San Jose to get the care they deserve.
Yes, Book an Appointment Online
Or call us today at: 408-295-5651