Composite Fillings in San Jose
Tooth colored dental fillings are a safer and more aesthetically pleasing alternative to the old dentistry of metal fillings. Even for molar teeth in the back of your mouth, silver or gold fillings create dark spots on your teeth others see when you are speaking or laughing. Composite fillings are created to seamlessly integrate with and match your natural smile.

Call us at 408-295-5651 or request an appointment online to discuss the benefits of white fillings and how they can help improve your smile and health.
Dental Filling Benefits and Procedure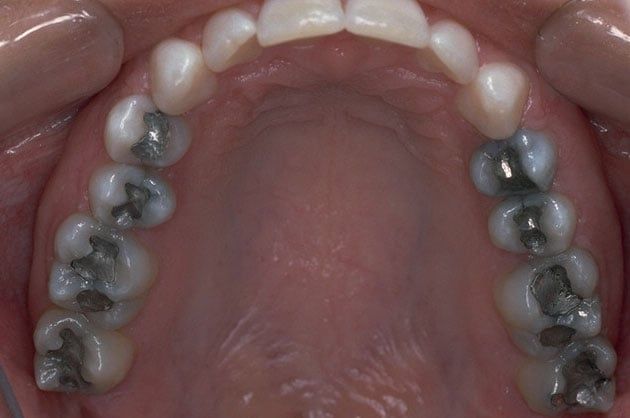 Composite fillings tend to be more secure than silver and gold ones, and fall out less. The high-strength resin is quickly matched to the color of your teeth to produce effective, predictable and beautiful results.
Dr. Takeuchi first prepares the tooth by removing any decay and damage to the structure.
The tooth is then prepared with bonding to receive the tooth colored filling.
Composite resin is placed into the tooth's crevice where it gets shaped for functionality.
Next, a special light is used to harden the filling in place
Finally, doctor will fine tune the filling for a comfortable and natural bite.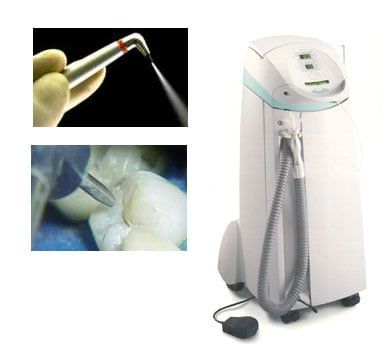 Whenever possible we use air abrasion rather than a drill. Air abrasion takes less tooth structure than a drill. Air Abrasion also eliminates vibration, noise, and the odor associated with a drill procedure.

Your tooth can then be filled with a strong chemically bonded material that can be matched to the color of your tooth making it appear nearly invisible. Tooth colored fillings are beautiful in appearance and can be completed in a single visit.
SonicFill is the only easy to use, sonic-activated, bulk fill dental composite system for posterior restorations that requires no additional capping layer. Proprietary sonic activation enables a rapid flow of composite into the cavity for effortless placement and superior adaptation. It's that fast, easy and effective; greatly reducing procedure time. Now you can go from placement to a polished restoration in less than 3 minutes on cavities up to 5 mm in depth.
Book an Appointment
Doug Takeuchi, D.D.S. would love to meet you and your family and provide you with the dental care you need and give you all smiles you deserve! Our office provides the dental care you need to achieve the beautiful, natural look you seek. We can even reshape your natural teeth to make them straighter and more youthful. Our office is easily accessible and makes it convenient to those living near San Jose to get the care they deserve.
Yes, Book an Appointment Online
Or call us today at: 408-295-5651